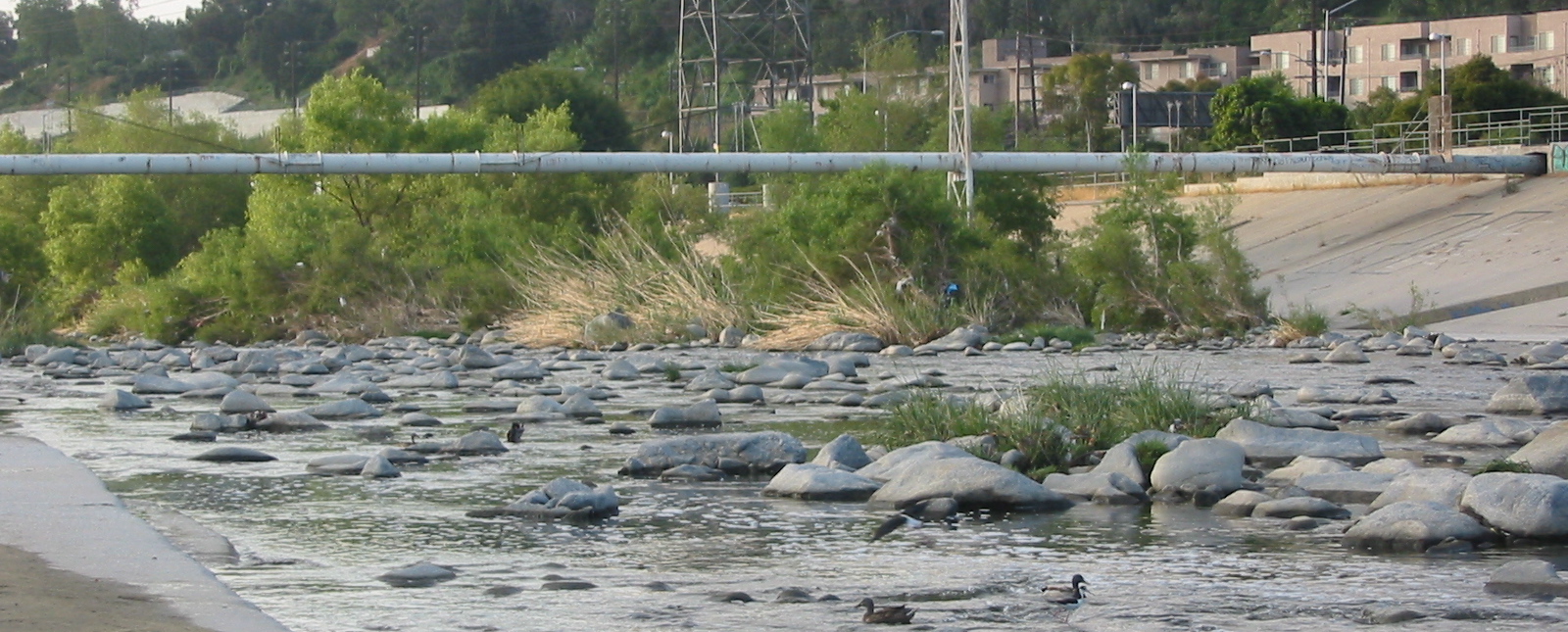 Protecting Our River
Protecting Our River is a community engagement project that mobilizes L.A. residents to help monitor the biodiversity of the L.A. River and its tributaries. We aim to increase community participation in conservation of biodiversity by merging science, art, and community involvement.
This project is a collaboration between UCLA, UC Santa Cruz, conservation groups, government agencies, local high schools, and the general public.
Biodiversity Monitoring
We collect biodiversity data using environmental DNA (the DNA organisms shed into the environment) and photographic observations. UC researchers analyze the eDNA in sediment and water samples to identify bacteria, fungi, plants and animals in the area.
During summer 2019, we collected 52 sediment and water samples from two locations along the river. In the next year we will add 360 samples from 12 locations!
What we've sampled so far.
12 L.A. river locations
839 sampling sites
6969 identified organisms
L.A. River Data Portal
We provide free access to biological and environmental data about the L.A. River. The data is collected from various researchers, conservation groups, and government agencies.