Los Angeles River
Intro
On June 8, 2019, we organized a pilot bioblitz where volunteers collected eDNA samples at Hahamongna Watershed Park area of the Arroyo Seco and Maywood Riverfront Park area of the LA River.   By collecting water samples and soil/sediments samples in soft-bottom and fully-channelized areas of the LA River system, we hope to compare the eDNA results from two sampling methods and two different areas of the river.  We collected eDNA samples in 150-meter long transects.
To learn more about the pilot results, you can view the presentation slides from our August 18, 2019 CALeDNA LA River workshop.
For next phase of the project (July 2020 - March 2021), we will collect data at twelve locations along the L.A. River and its tributaries three times a year.
Stats
| Location | Sample Sites | Unique Taxa Identified |
| --- | --- | --- |
| Hahamongna | 37 | 2686 |
| Maywood | 15 | 1790 |
| Total | 52 | 3149 |
Hahamongna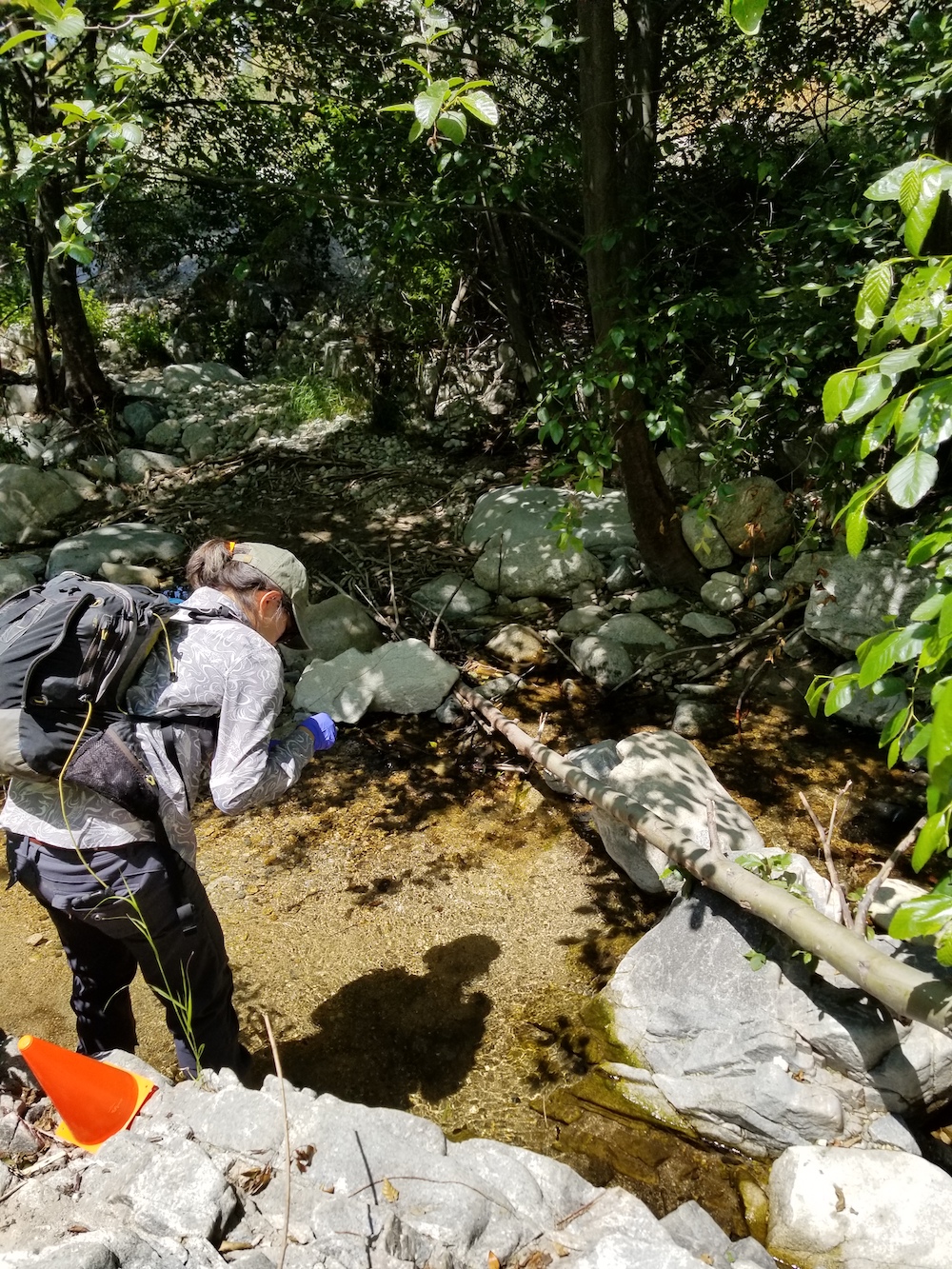 Maywood